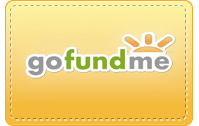 Southwark Refugee and Migrant Project (SRMP) has operated in Peckham for the past 25 years supporting thousands of refugees and migrants with access to education, general advice and employment. We offer also social activities to break isolation and facilitate integration in mainstream society.
Like many Refugee Community Organisations, SRMP has badly suffered from funding cuts over the last few years and survives on a very limited budget. To carry on with our vital work, we're relying more and more on direct donations from the general public.
The current refugee crisis, the lack of political will to deal humanly with it and the recent xenophobic surge against migrants have also angered and frustrated many people . Sponsoring us financially and allowing us to continue would be a way of making a personal stand against this negative trend.
We went for a 35K goal: this would ideally cover rent, running costs and pay for a part-time Development Worker. We are functioning purely on a voluntary basis at the moment.
Please support us by clicking on our Gofundme page and donate whatever you can afford.
Alternatively you could send us a cheque  payable to Southwark Refugee Project  and addressed to:
The Treasurer
Southwark Refugee and Migrant Project
Sojourner Truth Centre
161 Sumner Road
Peckham
London SE15 6JL
Many thanks from us all at SRMP!
Thank You.